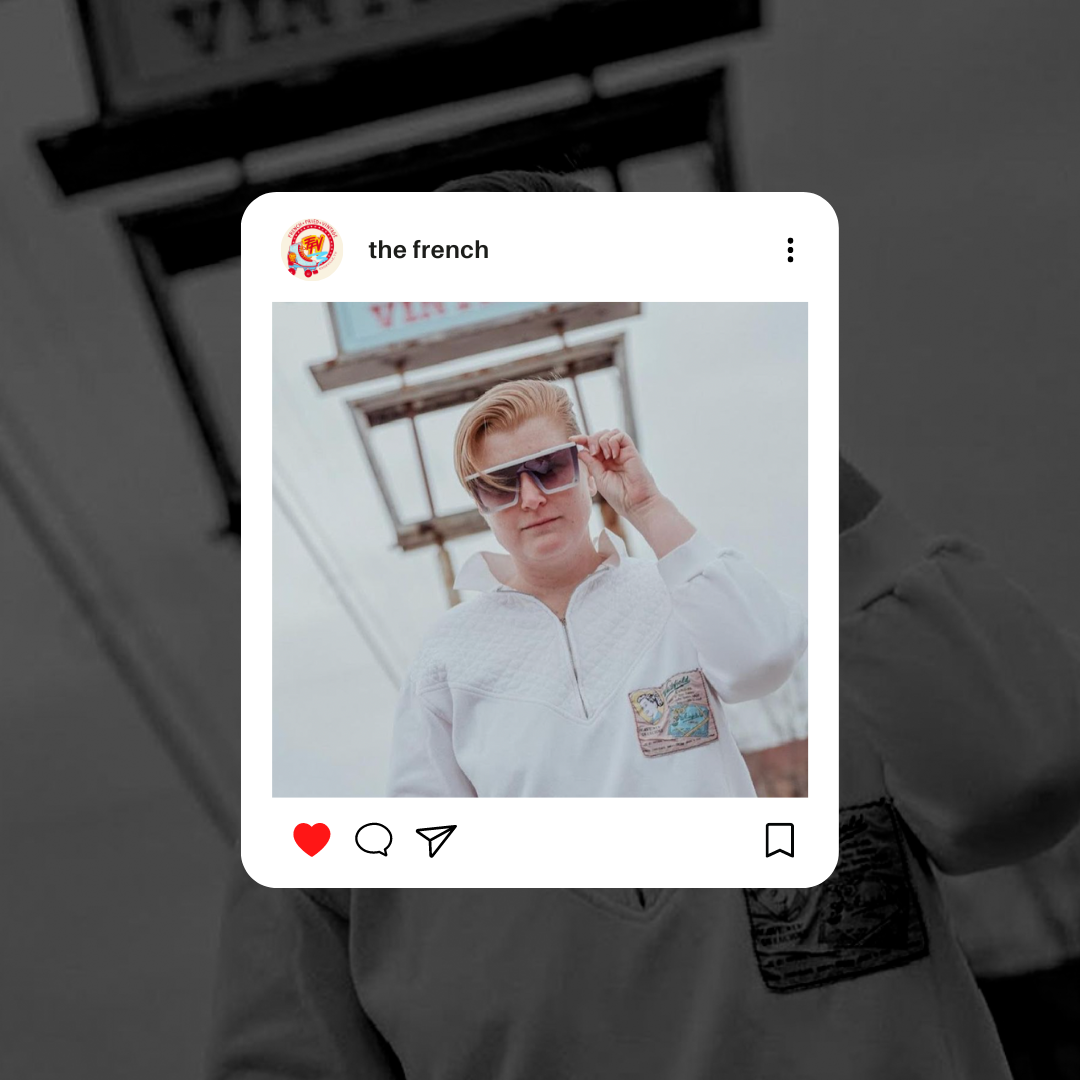 Jenny "The French" was born in rural Louisiana, but spent most of her childhood in Maryville, Tennesse.  After high school,  she was dead set on leaving the South, but somehow ended up back in Tennessee after a year or two in each new place.  During that time period, Jenny also earned her Bachelor's and Master's degrees in French.  After spending a few years living abroad in Lille, France, she decided to put down roots in Knoxville.  "The French" has now been happy to call this city home for over ten years.
Jenny lives just north of downtown, and you will often see her out and about for various community, cultural, and entertainment events in the neighborhood.  More than likely, she is wearing pink or some other bright color and singing Dolly Parton songs at karaoke.  Say "Hey!" to the French if you spot her!
April grew up right by the lake in Lenoir City, Tennessee.  "The Fried" is proud to be (and talk) country.  After high school, April moved to Knoxville and began working in the retail and resale industry.  She and Jenny met at one of these jobs, and they began dreaming and scheming about starting their own vintage clothing store.  Each year, their ideas were transformed into more of a reality through incremental steps.  Now the shop is both Jenny and April's full time gig, and they are proud to be women business owners!
April is straight-edge and pescatarian.  She is a momma to two children- one Heart Warrior and one Tarzan Boy.  She is also a wife to Justin, who followed in her footsteps and started his own resale venture called Never Aged VHS and Vintage.  She lives with her family in Blount County and is always out picking for the shop.  If you see The Fried at a yard sale or church rummage sale, say "Howdy!"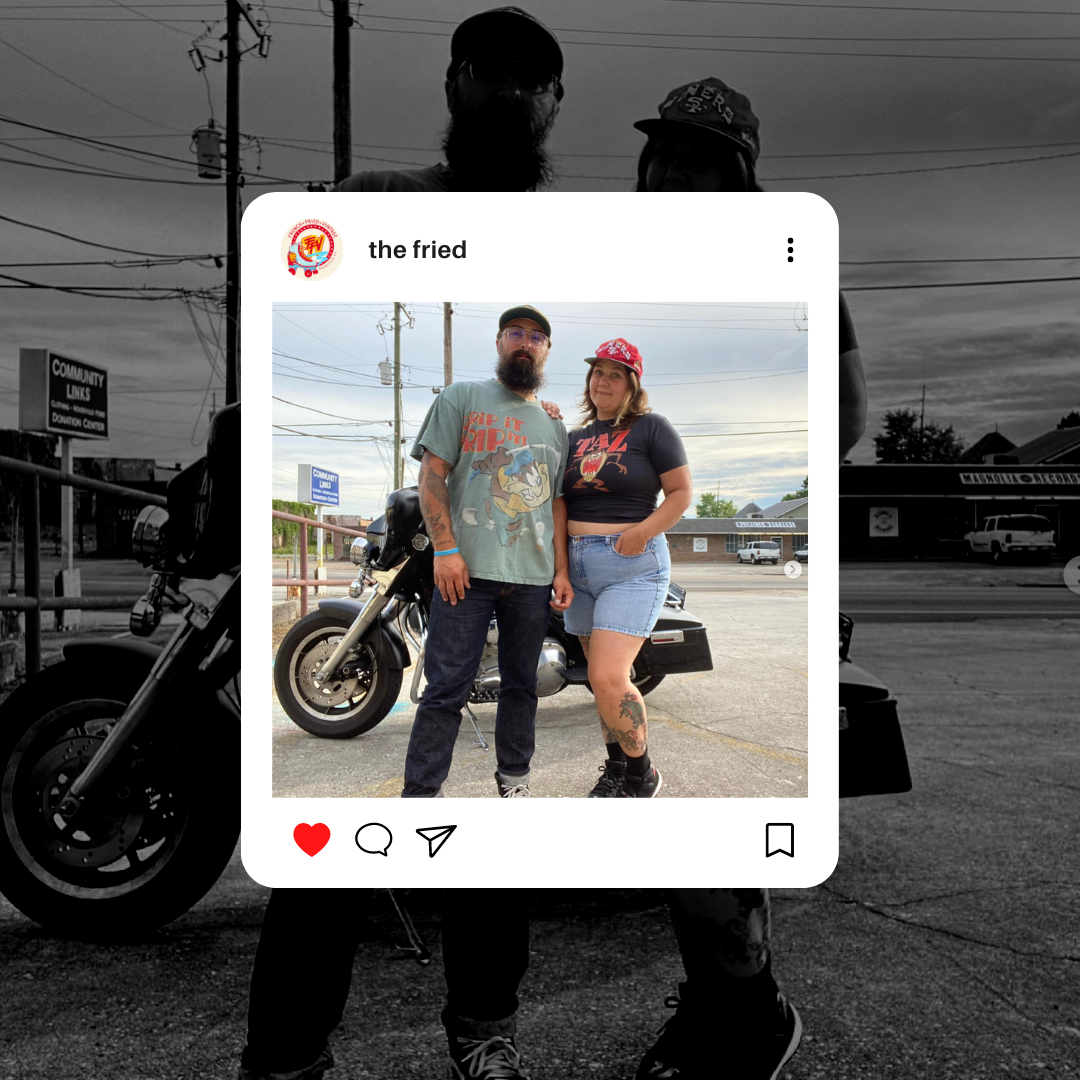 Inclusivity. Community. Sustainability.
Vintage Clothing for Every Body
We believe that vintage is for everyone and EVERY BODY.  No matter your age, gender, or size, we have something for you!  We welcome ALL people into our shop and provide a safe space for you to explore your personal style.
Shopping on Budget
Despite rising popularity of vintage styles, we continue to offer affordable clothing options for a range of budgets. You never know what you will find on our sale rack or in our $1 bin! Why pay for a reproduction when you can shop locally and get the real thing?!
From Classy Chic to Funky Freak
We carry a variety of styles to suit any fashion sensibility.  Vintage clothing offers the perfect opportunity to experiment with a new look.  Let us help you enhance or redefine your style!
Buy Vintage & Save the World
One of the best reasons to buy vintage is because it helps the planet! When you shop secondhand, you keep clothes out of the landfill and carry on a piece of the past. Say NO to fast fashion!
7 Emory Place                  Knoxville, TN 37917
across from 
Store Hours
Sunday - Thursday: 12 PM - 8 PM
Friday & Saturday: 11 AM - 9 PM